Powerful Emphysema Expectorant: Potassium Iodide 
Potassium iodide is an expectorant that can be used to treat chronic pulmonary diseases such as emphysema, bronchitis, and asthma. In this context, as an expectorant, potassium iodide is used to remove mucus that is sticky and difficult to get rid of. On the other hand though, potassium iodide is one of two types of iodine in Lugol's iodine, a dietary supplement that can be used not just as an expectorant, but as a cure for asthma too. Potassium iodide and the molecular iodine in Lugol's works to cure asthma (for example) by balancing the reproductive hormones. In asthma, an imbalance of the reproductive hormones is a root cause of the disease. Or rather, one could argue that iodine deficiency is a root cause of asthma. 
Potassium iodide, as mentioned above, is just one of two types of iodine that the body needs as an essential nutritional mineral. As a cough expectorant, potassium iodide is given in high doses to emphysema patients at 300 to 600 mg 3 to 4 times daily. It is administered in 8 ounces of water, fruit juice, or milk to expectorate mucus. 
Potassium iodide should not be given at this high dose for any longer than necessary, but we talk in depth about the use of Lugol's iodine 2% and Iodoral (both of which contain potassium iodide) as an important nutrient that everyone should be taking daily at what some might consider to be "high" doses. Americans should take no less than 50 mg per day of either Iodoral or Lugol's iodine 2% (20 drops). People in countries where there is no fluorine in the water supply and where bromine has been outlawed in food may be able to take a bit less to still meet their daily requirements.
Anyone who has developed a lung disease that involves anatomical changes to the lung tissues such as emphysema or cystic fibrosis can benefit from daily doses of Lugol's iodine 2% (20 drops) or Iodoral (50 mg). If you have never taken a Lugol's iodine, Iodoral, or potassium iodide supplement, you can take high dose potassium iodide as an expectorant, but consider adding Lugol's 2% or Iodoral into your daily supplement regimen as a powerful lung tonic that will also improve your general health too. Don't underestimate how iodine supplementation can improve your health, especially lung health, but do take some time to learn about how to use iodine supplementation properly. Americans and people living in countries with fluorine and bromine in the water and food supply will experience detoxification effects when they begin using iodine as the fluorine and bromine leave the body. Getting rid of fluorine and bromine though, can significantly improve lung health.
Our Amazon links to powerful cures like Lugol's Iodine often disappear mysteriously after we publish. S upport our outside vendors by purchasing Lugol's Iodine here.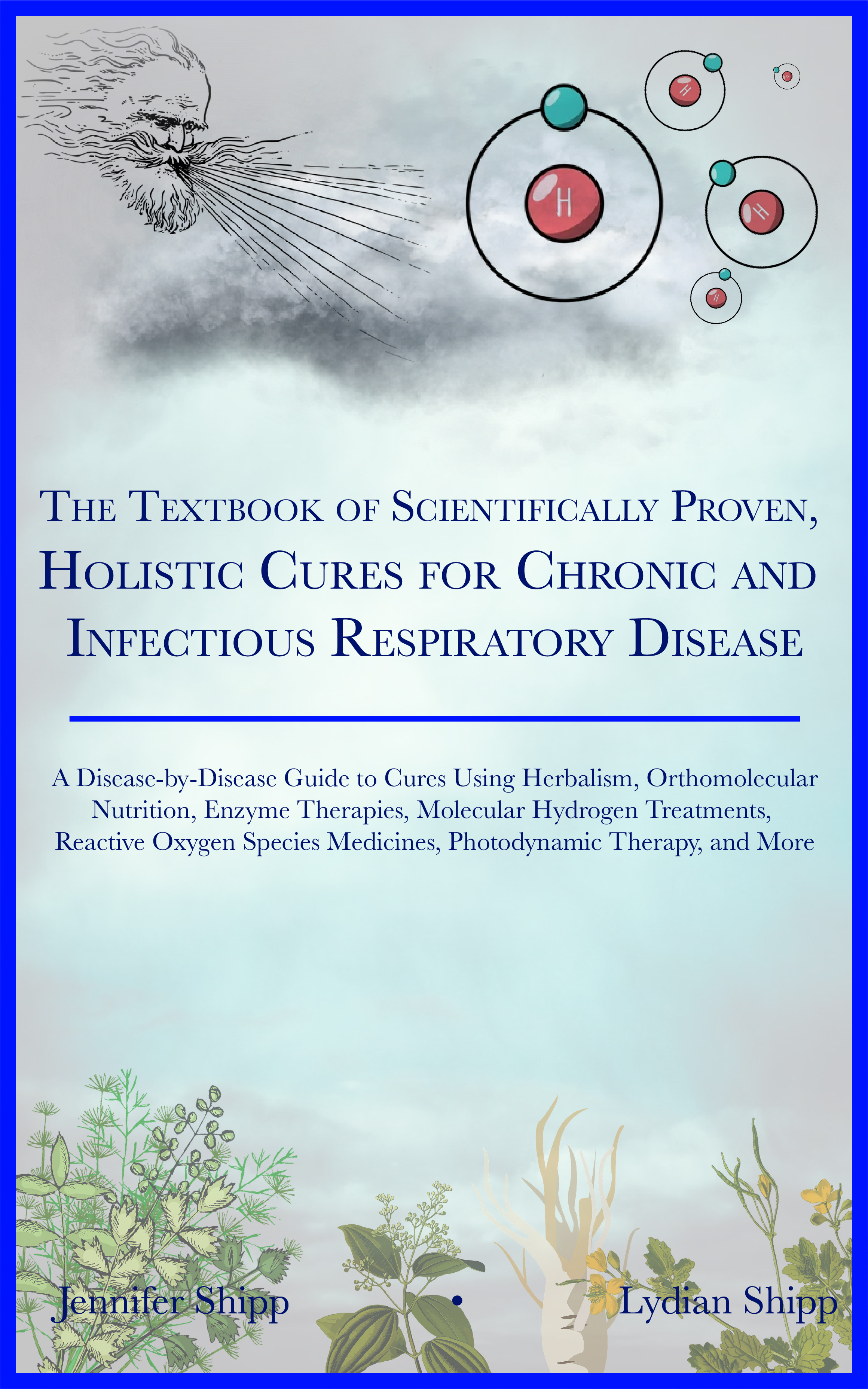 "The Textbook of Scientifically Proven, Holistic Cures for Chronic and Infectious Respiratory Disease" - BUY NOW!