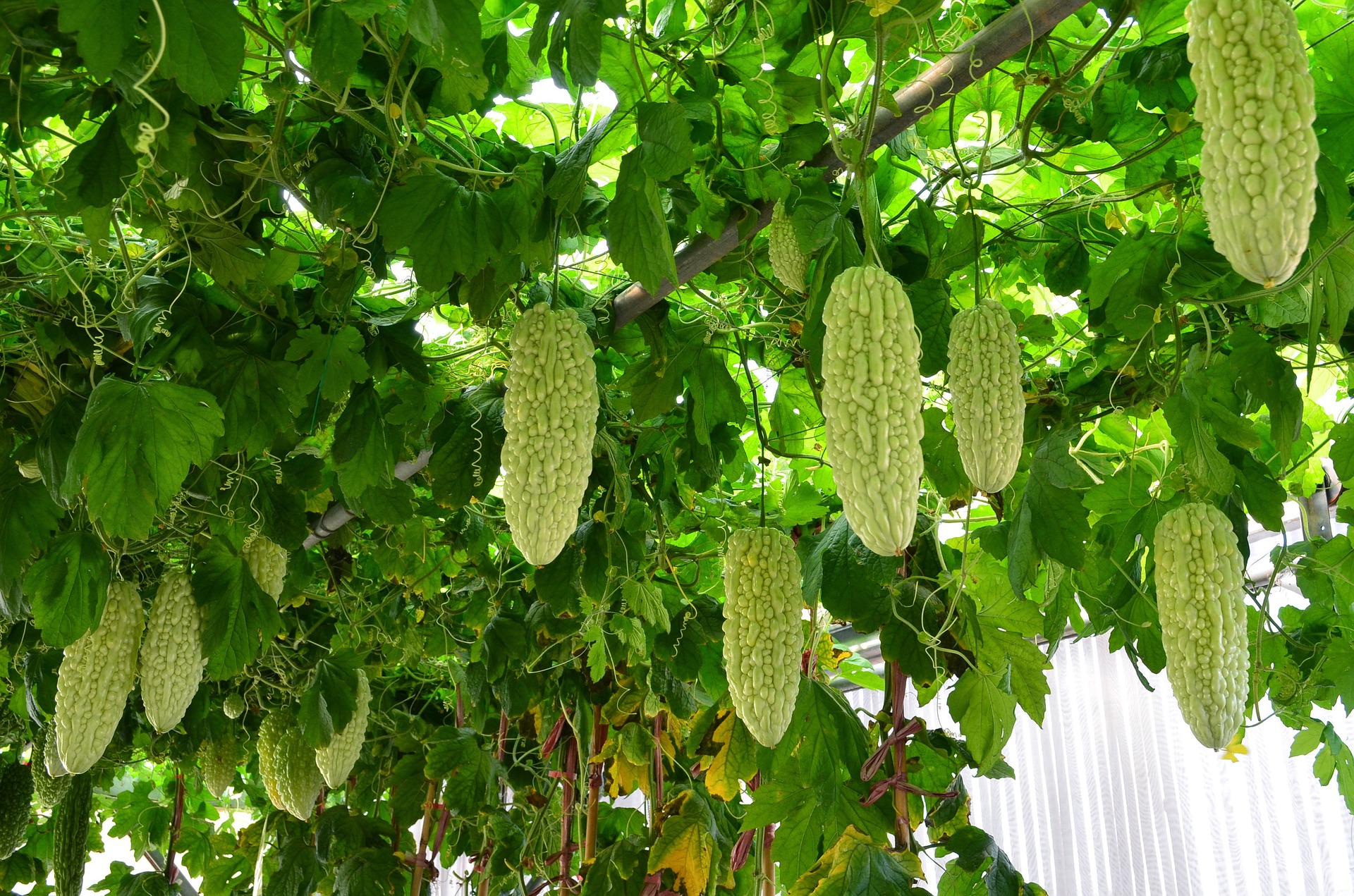 Bitter Melon: Herbal Cure for Autoimmunity, Diabetes, Pathogenic Infection, and More...
DO NOT EAT OR TAKE BITTER MELON IF YOU ARE PREGNANT OR TRYING TO BECOME PREGNANT. 
Bitter melon is, hands-down, one of the ugliest vegetables on earth, but it's also one of the most beneficial foods you can eat for your health. It's the most bitter food on earth and one that's regularly recommended by healers worldwide, particularly in China, Japan, India, Africa, the Philippines, Caribbean, and Central and South America. Scientists have proven that bitter melon has the ability to cleanse the liver, increase blood oxygen, and get rid of parasites which makes this vegetable appropriate in a wide range of situations for people who are suffering from a variety of health conditions. Below is a list of diseases that could be alleviated with bitter melon:
Measles

Acne

Sores, wounds, infections

Cirrhosis

Neuromuscular issues

Obesity (bitter melon moderates blood sugar making weight loss easier)

Immune system disorders

Childbirth aid

Rheumatism

Vaginal discharge and vaginitis

Menstrual problems

Colic

Hemorrhoids

Itchy rashes

Eczema

Leprosy

Reduces total cholesterol

Other skin problems

Epstein-Barr virus

E. coli

Staphylococcus

Pseudomonas

Salmonella

Streptobacillus

Streptococcus

Entamoeba histolytica
Our Amazon links to powerful cures like Hawaii Pharm herbal tinctures often disappear mysteriously after we publish. Support our outside vendors by purchasing Hawaii Pharm's Bitter Melon tincture here. 
Bitter Melon for Psoriasis, HIV, Leukemia, and Other Types of Cancer
Bitter melon contains an array of biologically active plant chemicals including triterpenes, proteins, and steroids. One chemical in bitter melon has clinically demonstrated the ability to inhibit the enzyme guanylate cyclase that is thought to be linked to the cause of psoriasis and also necessary for the growth of leukemia and cancer cells. In 1983, UCLA and Kansas State University worked in collaboration on a research project that demonstrated that bitter melon exerts anti-tumor activity. Later, in 1990, a specific protein called MAP-30 was identified by the New York University School of Medicine as an inhibitor of HIV replication and infection. 
The MAP-30 anti-cancer and anti-viral activity of bitter melon makes it beneficial not only in treating HIV but also colds and flu. In addition to its activity
against
infectious organisms and cancer cells, this vegetable gives the immune system a boost. 
Bitter Melon as a Natural Treatment for Diabetes and Cancer
Studies have shown that bitter melon can lower blood sugar through its activity on enzymes in the body that change sugar into glycogen. The glycogen is stored in the liver for later use as energy. It's activity against sugar is part of what makes it an excellent natural anti-cancer medicine in addition to functioning as an effective natural diabetes treatment. 
Bitter Melon and the Pancreas
Bitter melon has a bolstering effect on the pancreas which explains why it can work as a natural treatment for diabetes and cancer.
Pancreatic enzymes
by themselves have been used to treat cancer with a 13% cure rate, which is pretty impressive given that chemotherapy only has a 2% to 3% cure rate. Pancreatic enzymes are released into the small intestine to digest food, but after digestion has taken place, the enzymes are re-absorbed into the blood and they circulate throughout the body. While they pass through the body in the blood circulation, they also seek out and find cancer cells and sometimes infectious organisms as well. The pancreatic enzymes work to eat through the fibrin sheath that normally surrounds cancer cells. This leaves cancer cells vulnerable to attack by the immune system which explains why pancreatic cancer is such a serious form of the disease. And it also explains why bitter melon is so well-known as a valuable natural treatment for both cancer and diabetes. It's effects on the pancreas benefit people suffering from either of these diseases. 
While bitter melon works its miracles on the pancreas, it also gives the liver some much needed assistance at the same time. The Filipino Department of Health regards bitter melon as one of the most important herbal medicines available to help with liver problems. 
Herbal Diabetes Cures and Treatments: Diabetes Type 1, Diabetes Type 2, and Gestational Diabetes - BUY HERE!
Bitter Melon as a Natural Treatment for the Common Cold and Influenza
Below is a list of bitter melon's medicinal actions on the body:
Kills bacteria

Kills viruses

Kills cancer cells

Anti-tumor

Ulcer prevention

Reduces blood sugar

Reduces blood pressure

Stimulates digestion

Lowers body temperature

Reduces inflammation

Enhances libido

Fights against free radicals

Reduces secretions

Cleanses the blood

Detoxifies

Clears worms

Stimulates immunity

Balances the hormones
Bitter Melon Contraindications
If you are pregnant, be aware that bitter melon can cause abortions. It stimulates weak contractions of the uterus. 
The plant can reduce fertility in both men and women.

Active chemicals can be transferred via breast milk.

If you suffer from hypoglycemia, bitter melon may make your blood sugar levels even lower. 

Check with your doctor if you suffer from diabetes or hypoglycemia and you wish to take bitter melon. You may need to modify your prescription drugs and monitor your blood sugar levels more closely during treatment with bitter melon.

Long-term use of bitter melon can cause friendly bacteria to die which can cause opportunistic growth of

Candida albicans

(yeast). Cycle the use of the plant (every 21 to 30 days for one week) and add probiotics to the diet if you plan to use it for longer than 30 days.

If you take anti-diabetic drugs or cholesterol-lowering drugs, bitter melon may make these stronger.
https://alivenhealthy.com/2020/01/29/colostrum-as-a-natural-psoriasis-treatment/
References
Eion, K. (2005-2020). 10 Benefits of Bitter Melon That Make It Even More Worth Eating. Retrieved January 29, 2020 from
https://www.lifehack.org/articles/lifehack/10-benefits-bitter-melon-that-makes-even-more-worth-eating.html
Life Enthusiast (n.d.). Bitter Melon or Balsam Pear: Mormordica Charantia, Ampalaya, Karela, Kugazi. Retrieved January 25, 2020 from
https://www.life-enthusiast.com/articles/bitter-melon/