The Best Alternative Cancer Treatment Clinics in Tijuana, Mexico
If you've been diagnosed with cancer and you've read the book
The Truth About Cancer
(or simply heard about the incredible treatments available south of the border), you might be considering a trip to Tijuana, Mexico to partake in some of the truly amazing holistic cancer cure treatments that are available there. I recently traveled to Tijuana with my family to see the city and get some holistic dental care done at a facility that's attached to a holistic cancer treatment center,
American Holistic Care
. If you're looking for a cure and not just a band-aid for your cancer, the alternative cancer treatments offered at these facilities is worth exploring. The patients I spoke with at American Holistic Care were hopeful and excited about their cancer journeys. They were open with each other and supportive…a far cry from the silent, fearful patients sitting in American clinics waiting for "treatments". And American Holistic Care is located at the Grand Hotel, which can be reached by a daily shuttle bus that goes back and forth from San Diego to Tijuana. If you're nervous about how to get from the U.S. to Tijuana and back, call American Holistic Care and talk to Javier or Marisia and have them arrange the shuttle bus journey for you to simplify the experience. Both Javier and Marisia speak excellent English. Consider booking a room at the Grand Hotel for the duration of your treatments if it seems too overwhelming to go out into the city.
Tijuana is a safe destination that offers affordable medical treatments for cancer that aren't widely available in the United States. I wanted to go see the
Hope4Cancer treatment center
, the
Hoxsey BioMedical Cente
r, and the
Gerson Clinic
while we were there, but my dental work at
American BioDental
ended up taking longer than I'd expected. We did, however, get to see a lot of the city and get a feel for Tijuana as a destination because we stayed on the
playas
(beaches) for our two week visit in a vacation rental. And John works closely with a man who's from Tijuana, but currently living in San Diego so we were able to get some local insight into the city. What we found is that Tijuana is a culturally interesting destination that's as safe as any city in the United States, though the driving rules are a little different (take a shuttle or a taxi if you aren't up to driving). If you're seeking out natural cancer cures or alternative cancer treatment, Mexico is the perfect destination. There's hope here and other options besides just surgery, chemotherapy, and radiation.
If you have experience with any of these facilities, please feel free to share your experience in the comments section for others to benefit from. And remember, there is no human disease that responds to a particular medical treatment predictably 100% of the time. Every person's physiology is different and every person's cancer journey is different. None of the following clinics can provide a 100% guarantee that their treatments will work. Many of them can guarantee with relative certainty that their treatments won't
hurt
though. So, if you're traveling to Tijuana to find alternative cancer treatments, keep an open mind. Each of these facilities has had success with enough patients to make them popular and sustainable.
Below are the top 4 holistic cancer treatment centers that I learned about while we were in Tijuana:
1)   
American Holistic Care
American Holistic Care promotes functional medicine that's personalized to each person's specific needs. They focus on treating underlying causes of diseases like cancer or fibromyalgia or diabetes rather than simply treating symptoms. It's a patient-centered facility as opposed to disease-centered facilities that most Americans are familiar with. For relatively healthy individuals, American Holistic Care offers preventative treatment options. For example, while we were there, we did chelation therapy to remove heavy metals from our bodies even though we weren't sick.
American Holistic Care uses holistic and complementary treatment options to address chronic or serious diseases like cancer. They take an integrative approach to cancer treatment using therapies that are scientifically proven to work and individually calibrated to each person's unique physiology. They offer
immunotherapy
and biological cancer vaccine treatments, detoxification,
hyperbaric oxygen therapy
,
nutritional counseling
, and n
utraceutial supplementation
.
American Holistic Care is located at the spectacular Grand Hotel in Tijuana. You can take a shuttle bus from San Diego directly to the hotel in the morning and return to San Diego in the evening if you prefer to spend your nights in the U.S. Javier and Marisia do the scheduling for American BioDental. Grace does a lot of scheduling for American Holistic Care, but the two facilities work together and throughout the day and they schedule appointments "dynamically" to make sure everything that
can
get done
does
get done. In other words, if they tell you to show up at 9:00 AM, but you don't know what your treatment plan is for the day, don't worry. They'll figure it out as they go and make sure you and everyone else who arrives for the day get the treatments they need.
American Holistic Care isn't well-marketed on the Internet at the time of this writing. It is attached to a facility that our family went to for dental care. The American Holistic Care facility is listed as a sub-business to American BioDental online, which is confusing. But don't let that stop you from making an appointment here. Despite this marketing/branding blip, American Holistic Care has plenty of business because they're doing some cool things in terms of holistic cancer treatment. The place was abuzz with Canadians and Americans while we were there. They sat around in the recliners or stood by the water machine making detoxification tea for themselves from the moment the place opened until after they closed on many of the days we were there. I wandered between the dental side and the cancer holistic treatment side (they treat other chronic diseases too, by the way) to talk to other patients there and get chelation therapy.
To get to American Holistic Care's information online, you can either
click here
or you can reach it through the American BioDental home page. These two businesses (American Holistic Care and American BioDental) are owned by the same person and they're located right next to each other on the bottom level at the Grand Hotel. In fact, these two businesses work together (a lot of cancer patients get dental work done to clear up oral infections, get rid of mercury amalgam fillings, and a lot of people getting dental work done go ahead and do chelation therapy to remove heavy metals from their bodies, etc.). This aspect of American Holistic Care isn't well-represented on the Internet, but the two facilities present themselves well and make sense in-person.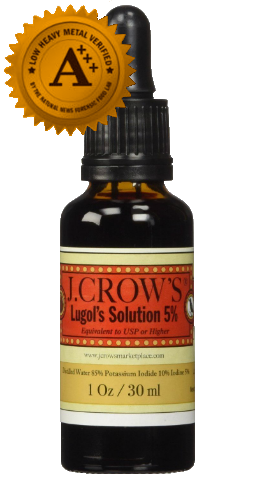 Our Amazon links to powerful cures like Lugol's Iodine often disappear mysteriously after we publish. Support our outside vendors by purchasing Lugol's Iodine here. 
2)   
The Hoxsey BioMedical Center
The Hoxsey BioMedical Center is a famous holistic cancer treatment institution that began in the United States. It was famous for its cancer curing chemotherapy alternatives, but the American Medical Association finally pushed the Hoxsey Clinic out of the states in order to keep their thumb on the market (chemo and radiation is hugely profitable, after all). Luckily, the Hoxsey BioMedical Center and the treatment it offers is still available just across the border in Mexico. The cancer cure (known as the
Hoxsey tonic
) available to treat cancer at this facility is gentle, but effective (though no medical treatment for any disease is 100% guaranteed). And it's affordable. The Hoxsey BioMedical Center uses modern equipment like CT scans, X-rays, and ultrasound to diagnose patients and then create a special individualized program for each patient's specific needs.
The Hoxsey Clinic has 4 rooms available for patients who plan to stay for multiple days.
Visit this page
to learn more about transportation options from San Diego to the Hoxsey Clinic in Tijuana. 3)   
Hope4Cancer
I wasn't able to visit the Hope4Cancer clinic, but I've heard good things about it. It's a clinic that was featured on the
documentary The Truth about Cancer
.
When I was in college doing a pre-medicine curriculum as a student, I read about a vibrational therapy machine (the
Rife Machine
--available for home use and
purchase here
) that was developed as a cure for cancer years ago. It was effective as a cure for cancer and as such a threat to Big Pharma and the American Medical Association. The machine was confiscated and, according to the stories I read, anyone who tried to build a machine like it could be jailed. I really wanted to see the Hope4Cancer clinic because they use a Rife Machine to treat cancer along with some of the most advanced no chemo, no radiation cancer treatments available.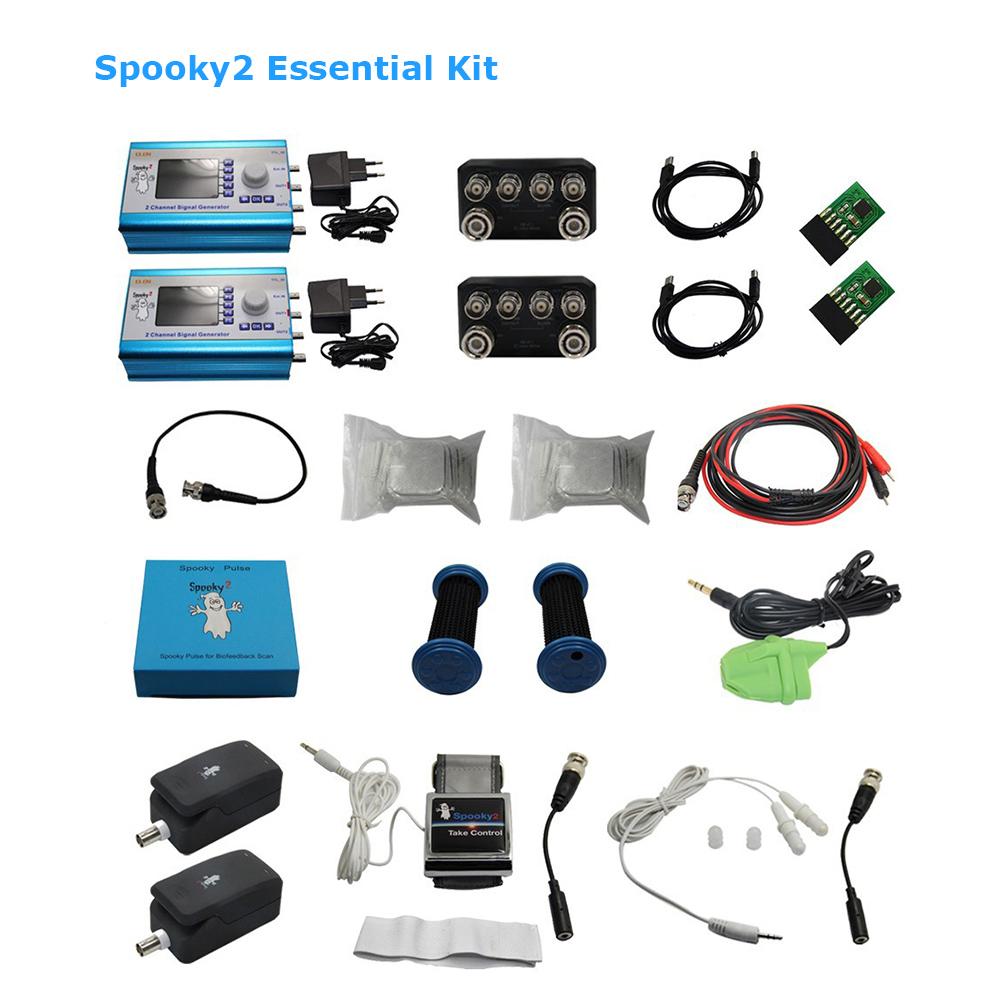 At Hope4Cancer, they follow 7 steps for every patient:
Use non-toxic cancer-fighting agents
Optimize the immune system
Alkalinize the body and do nutritional therapy
Detoxify
Eliminate microbes and pathogens
Oxygenate
Address spiritual and emotional well-being of patients
The clinic also has bed-and-breakfast amenities for patients who would like to stay close to the treatment facility. There are fully equipped ocean view rooms with WiFi as well as common areas, a kitchen, and a juice bar. 4)   
The Gerson Clinic
Developed by Dr. Max Gerson, this clinic works to restore the body's innate ability to heal itself. The main treatments offered at the Gerson clinic include 1)
coffee enemas
for detoxification and 2)
nutritional therapy
to address nutritional deficiencies. Patients are offered copious amounts of fresh, organic juices along with enzymes, minerals, and nutrient supplementation every day of their stay. Coffee enemas are used to detoxify the liver. Patients are sent home with a nutritional plan they can continue to follow throughout their recovery.
The Gerson Diet is older than the Forks-Over-Knives diet recommended by scientists who conducted the
China Study
, but it's worth noting that the Gerson Diet is consistent with and buttressed by one of the largest scientific research studies ever conducted in regard to the human diet and cancer. The China Study showed that consumption of animal products contributed to the development of cancer. Eliminating animal products from the diet can cure cancer in some individuals. The Gerson Diet does that and more. The Gerson Clinic is located in a safe, suburban area of Tijuana near the beach. To get to the clinic from San Diego, there is an independent shuttle service that can take you across the border, straight to the clinic's front door.
Volumes 2, 3, and 4 of the Cancer Cure Catalog - BUY NOW!
Related Posts: https://www.alivenhealthy.com/2018/03/09/cancer-cure-catalog-the-13-most-famous-alternative-cancer-treatment-facilities-worldwide/ https://www.alivenhealthy.com/2017/02/04/7-cancer-vaccines-everyone-should-know-about/